The METRO Show has always been about interesting juxtapositions: the surprise of seeing ancient Peruvian textiles displayed alongside a "POWER" hand grenade print by Shepard Fairey, schoolgirl samplers across the aisle from a Philip Pearlstein nude.
The fair's diverse cross-section celebrates inclusion and the idea that quality is the only necessary constant – that works can span time periods and cultures, but to achieve enduring worth, it is essential. Pairing disparate material creates a contrast– a back-and-forth that sends up the best qualities of each. Like the Metropolitan Museum of Art we find that "Great art demonstrates the defining characteristics of individual cultures, but it also reflects visual themes that reverberate across time and international borders". Like the Met our goal at METRO is to create a conversation between "seemingly disparate histories and traditions."

2014 will usher in a revised direction for the METRO Show - METRO Curates, in which each booth at the fair will offer a distinct and focused point of view. Galleries will hone their exhibits to express their particular approach as contextualized in this specific art viewing experience. Each exhibitor will be called upon to summarize their approach in a statement that will also be available to the public. As a teaser, here's a glimpse of what will be offered: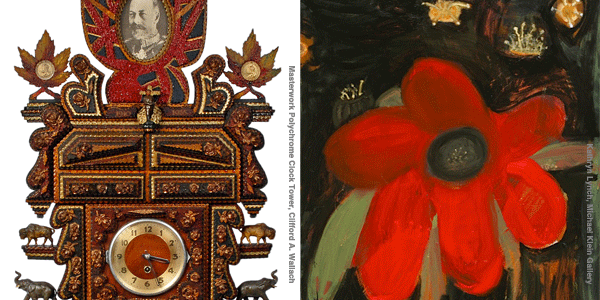 Compelled by the Forces of Nature (Michael Klein Gallery)
Nature is at the heart of these works. She is muse, model and myth. Each of these artists connects to nature both on an emotional and intellectual level: replicating the process of growth and change; seizing the character of flowers, trees, and stone and through their own methods capturing the ephemeral qualities of water, wind or light.
Artists: Frank Holliday, Robert Lobe, Kathryn Lynch (above), Thom Merrick, Judy Pfaff, Jane Rosen
Tramp Art - Layered inspirations, the art movement of the common man, 1870 – 1940 (Clifford A. Wallach Gallery)
The Clifford A Wallach Gallery will be offering a wide variety of historical tramp art from artists who made art out of society's discards long before it was fashionable and their effect on the creative culture of the common man.
We will be posting more statements as January approaches, so – stay tuned!